These coated natural-wood floor coverings highlight the unique details of each board, such as growth rings, in all their beauty
We offer the high-quality floorboards both in solid wood and in a sustainable two-layer version.
The two-layer boards are suitable for integrating underfloor heating, for example.
Outside of the range offered in this exclusive collection, we also offer varnished floorboards made according to customers' individual wishes.
Whether you want a special design, a particular colour, a specific format or have other individual requests, we can make floor coverings that match your ideas and satisfy your requirements with regard to dimensions and style.
From the sourcing of the wood to the finished floorboard and the complete floor, we can take care of every step.
In short, we are in an optimum position to produce your individualised wooden floorboards.
Exquisite floorboards in a timelessly beautiful elegance
Whether you are looking for luxurious floorboards or parquet flooring, the Luxury collection offers exquisite designs in beautiful natural colours.
What's more, the varnish-sealed floorboards offer particularly attractive qualities with regard to resilience, care and maintenance.
An elegant floor that will provide joy for many years to come.
Luxury floorboards
In the Luxury collection, we can offer you exclusive wooden floorboards that have been professionally sealed with a high-quality wood varnish using a careful process.
The floorboards exude a timeless, stylish elegance. In their natural colours, the varnished boards really bring out fine details such as natural growth rings in a very expressive way.
Classic, beautiful wood types with subtle graining were chosen especially for this collection.
Fineness & Natural Beauty of Solid Natural Wood
The refinement and natural beauty of the solid natural wood underline the elegance of the entire floor.
Last but not least, the varnished wooden floors in the Luxury collection exude an exquisite, warm and cosy vibe.
Luxury floorboards for residential or commercial premises
These classic wooden floorboards create an inviting, feel-good atmosphere in both living spaces and business premises.
Modern, classic, artistic, antique or vintage, the Luxury wooden floors harmonise wonderfully with many different elegant and discerning decorating styles.
Muster der Holzboden-Kollektion Luxury
Varnished b. nature
Varnished b. prime
Varnish oak nature
Varnish oak prime
Varnished red oak
Chocolate Luxury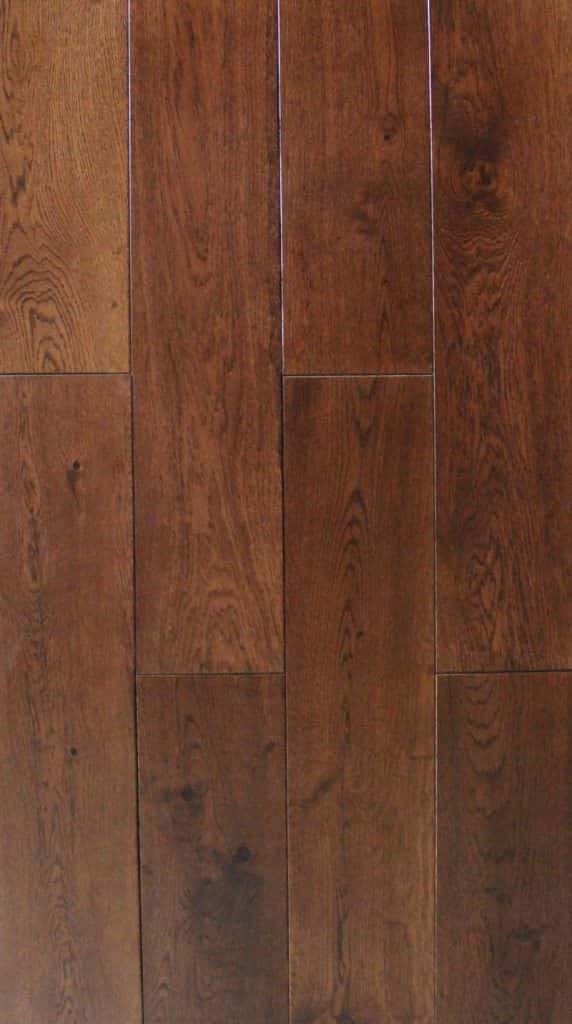 Herringbone
An overview of the Luxury collection and its designs
The Luxury collection also offers a comprehensive assortment of finished wooden floors made up of varnished boards. These exclusive floorboards are available in different colours, designs and shapes.
Our floorboards are made of various high-quality types of wood such as oak, red oak and beech and are selected carefully by hand.
Ecological wood types
We source the wood ourselves from forests in our region.
Our ecological wood types, and the forests themselves, are certified by the FSC (Forest Stewardship Council) and the PEFC (Pan European Forest Certification).
Particularly the oak wood. The wood is also processed and worked professionally in our own sawmill, where we turn it into exclusive floor coverings.
High-quality wooden floors made of varnished floorboards
This collection offers you ready-to-buy, complete, high-quality wooden floors made of varnished floorboards.
If you do not find the design or model you are looking for in our exclusive collection, we are happy to produce a complete wooden floor made up of varnished boards to satisfy your exact requirements.
We can also manufacture the right skirting boards for your floorboards and parquet.
The particularities of varnished wooden floorboards
Varnished wooden floorboards
Wooden floorboards with varnished and thus sealed surfaces offer particular benefits compared with open-pore floor coverings. The varnish places a closed protective layer over the surface of the wood, hardens, and seals the pores.
A varnished wooden floor thus offers various advantages. These include protection against water or moisture in general.
The layer of varnish provides the wood with a shield against liquids on its surface. Whether someone trapes in rainwater or spills a drink, you can rest assured that the wood will not come in direct contact with the liquid and will thus not suffer any damage.
You can then clean and dry the floor at leisure without having to worry. All the same, you should make sure that no liquid stays on the varnished wooden floor for a longer period.
Uncomplicated maintenance of parquet floor or plank floor
Varnished parquet maintenance
Varnished parquet or floorboards are easy and quick to clean with a damp cloth or mop. They do not require any time-consuming care or maintenance either, but they still retain their attractiveness and beauty for a long time.
The layer of varnish gives a wooden floor a considerable level of resilience with regard to wear and possible damage.
Varnished floorboards are particularly suitable for heavily used rooms where the floor experiences a lot of strain.
The stable layer of varnish means that the wooden floorboards and the whole floor last a long time.The varnish lends the wooden floor a beautiful sheen and a particularly classy, luxurious appearance.
We pay attention to the best floorboards quality
This ensures that you will enjoy the floorboards for many years.
Our wooden floor collections
Consulting & customer requests
Our experts can offer you a complete and comprehensive consultation. We are available to answer your questions at any time.
We always endeavour to fulfil our customer's exact expectations and develop optimum solutions. From planning to the finished product, you will find in us a highly skilled and experienced partner.
Regardless of your query, you can contact us at any time without any obligation.
Arrange an appointment for a personal consultation. We look forward to seeing you!